Solutions That Can Help You Open Your Business Safely
Single Person Wrist Temperature Detection & Alert System
Recommended for schools, retail, community facilities, supermarkets, shopping malls, construction sites, banks, and more
The compact and efficient unit allows you to measure body temperature using a facial recognition monitor and wrist temperature measurement.  If abnormal temps are detected a picture can be taken to keep track of sick individuals.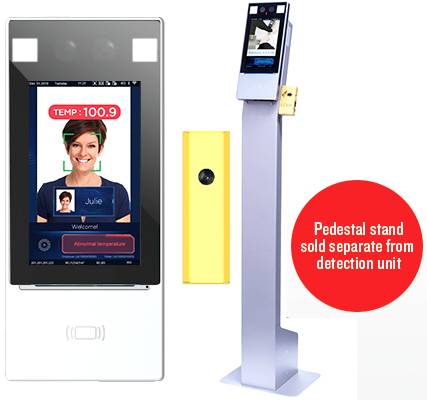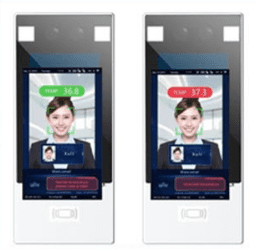 Normal and Abnormal Temperature Without a Mask
Temperature Detection
Supports face recongnition with mask
UI can indicate whether he/she is wearing a mask or not
Voice alarm for those who do not wear a mask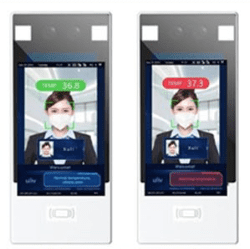 Normal and Abnormal Temperature With a Mask
Mask Wearing Detection
Real-time temperature detection & screen display
High temperature voice alarm
Snap photos and overlay temperature OSD information
Privacy mode: Only measure wrist temperature, not capturing face image
Advantages:
Safety, no direct contact with target
Small size with high reliability
Accurate measurement and supports dynamic & static detection
High effeciency, 20/30 people/min.
Key Notes:
Temperature Range: 86-degree F – 113-Degreee F
Temperature Accuracy: 0.18-degree F
Temperature Deviation: 0.54-degree F
Application Situation: Indoor (50-degree F – 113-degree F, no wind)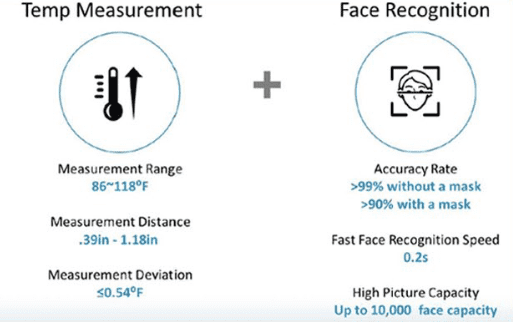 Contact us to learn how we can customize this solution for your specific business needs
Special Financing Available
Call us today to learn more
(724) 348-5463